Some of you may have wondered why I showed up to church on Saturday with an impervious grin.
Earlier that morning, I went with Chris to an event organized by
AR-15.com
. We went to Miller's Home (a campground in Lebanon), where a whole bunch of local
gun-nuts
firearms enthusiasts decided to get together and
BLOW CRAP UP
exercise our 2nd Amendment rights.
And the people rejoiced (pics below the fold)
UPDATE
AR15.com threads
here
and pics
here
.
UPDATE 2
Sorry about the temporary lack of pics and comments, had some problems with blogger's unresponsiveness earlier today and saving templates. Everything should be fixed now, let me know if it isn't.
Our contributions:
Me picking out which clays to shoot first
My roommate loading mags and preparing to unleash hell
They don't know what's about to hit them
A small slice of oneshot's collection
There's no such thing as too much gun
The H&K MP5 SD!
The 9mm Uzi!
The H&K MP5!
The M3 grease gun!
Some other pictures submitted by ar15.com members:
The fun table
Bummer of a birthmark
FN P90
H&K G36
M249 SAW
Tommy Gun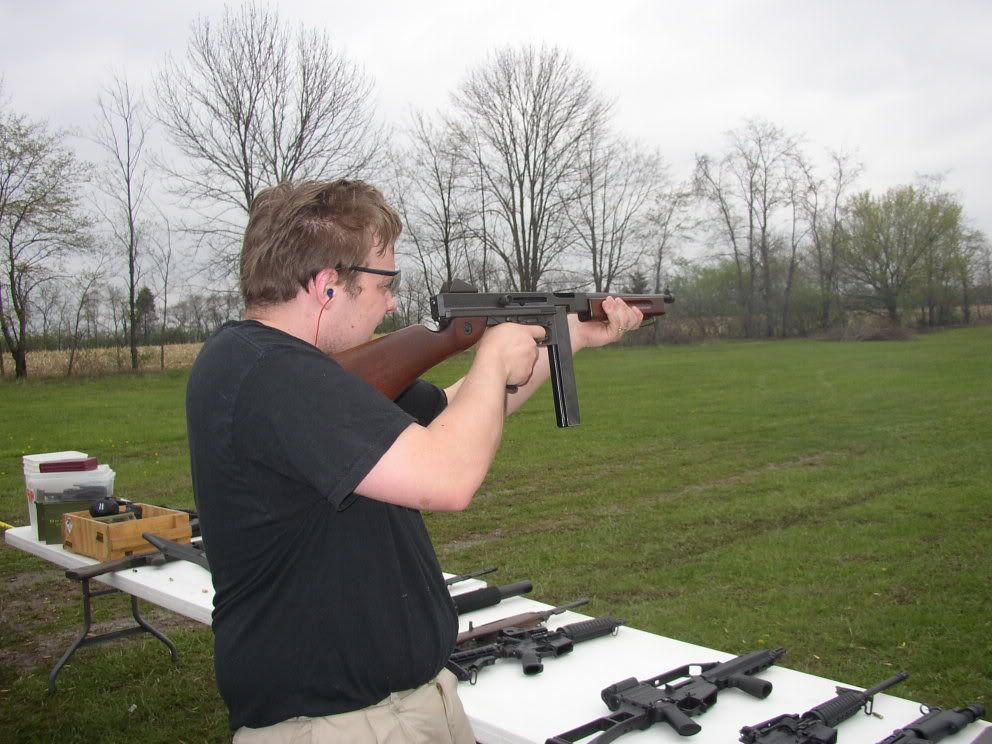 I don't know what this is, all I know is I want one
Fun for the whole family!
Yes, i'll admit it. Ian has me pegged as an "Asian Redneck".
Labels: guns